SUSTAINABILITY
Open spaces, fresh harbour air, sustainable design and green stars galore.
Lendlease has always placed great emphasis on the importance of sustainability and the construction of Victoria Harbour speaks volumes. Of the thirty hectares of land that make up this neighbourhood, 30 percent of that is dedicated to open space. Think: more trees, less concrete and greenery that encourages native plants and wildlife to flourish. It's a holistic approach to sustainability that includes everything from using green technology and finding purposeful uses for recycled construction waste, to creating long-term job opportunities and creative community spaces.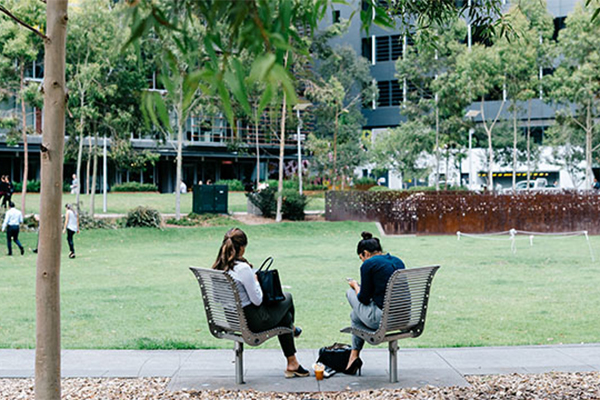 We aim to conserve more water than developments of a comparable size with water efficient appliances within our buildings and a large rainwater tank for irrigation and toilet flushing. Our buildings feature energy-efficient lighting and appliances as well as glazing and insulation that reduces the need for artificial air conditioning. Maximising ventilation in residences and carparks is another big consideration, reducing our energy footprint while ensuring we're breathing the freshest air possible. Victoria Harbour's close proximity to the city and public transport links, means many residents are able to reduce or eliminate the need for a car, which is another win for the environment.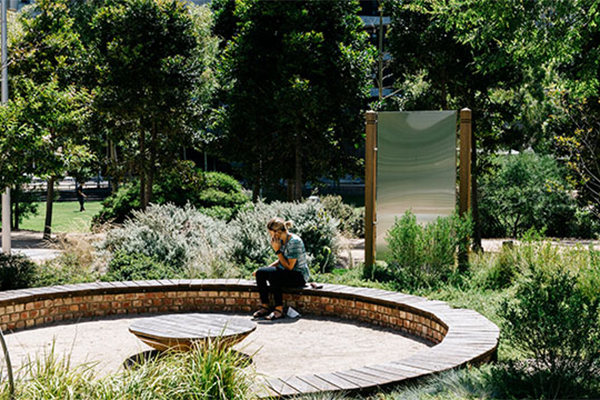 Forward-thinking by design, Victoria Harbour features one of the highest concentrations of Green Star-rated buildings in Australia, the gold standard for sustainable construction.
Victoria Harbour is an inner-city development with a 6 Star Green Star – Communities rating, which recognises world leadership in the development of sustainable communities.