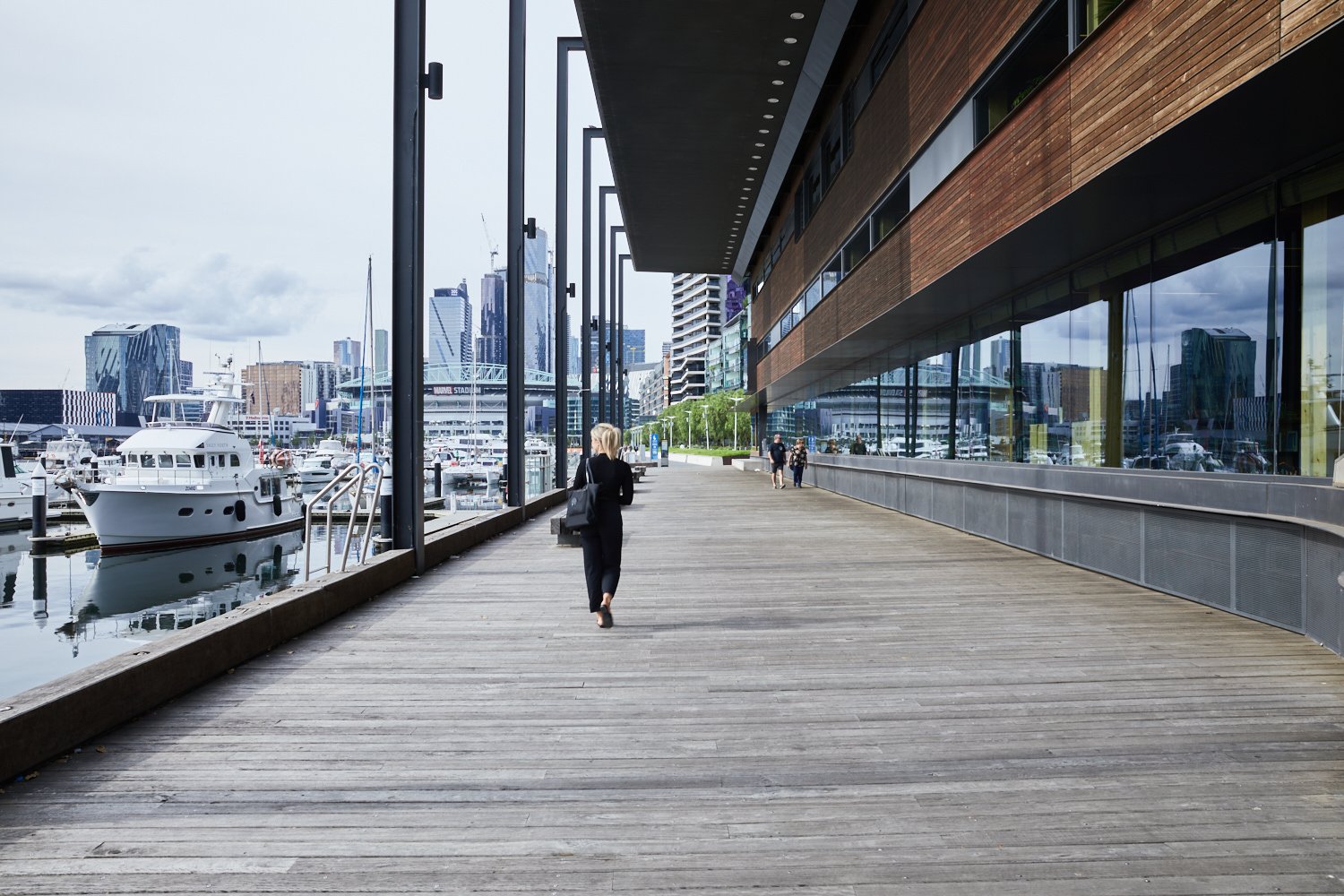 INNOVATION
Victoria Harbour has been designed to be a birthplace of new ideas; an environment where creative concepts flourish. Our waterside community brings even more innovation to Melbourne, seeding new projects and breaking new ground. We're home to industry leaders such as ANZ, NAB and Ericsson and have the facilities and initiatives to promote new talent. Our community resources include performance suites and creative editing studios, classes at Library at The Dock, as well as incubator support for Renew Docklands.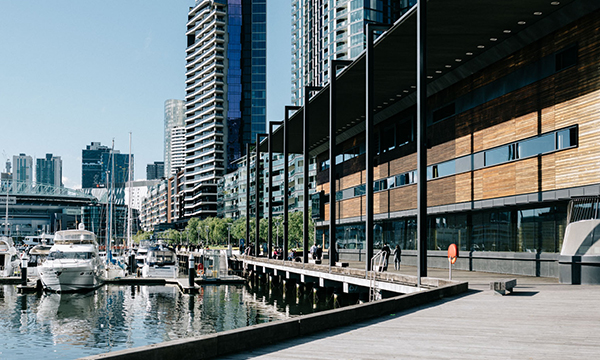 Library at The Dock
The Library at The Dock is a library with a difference. Not only a sanctuary for book-lovers, it's also a space for artists, performers and community initiatives, with free Wi-Fi a welcome bonus.
Light House at 888 Collins
If you've never seen a real-time weather display conveyed by the power of light, you've been missing out. The Light House is a state-of-the-art illumination installation which projects a visual forecast of the next day's weather onto the 15-story façade of a building at the junction of Bourke and Collins streets. This visually spectacular light installation radiates, illuminates and proves one thing: Melburnians love their weather.